Marc was born and raised in San Antonio, Texas & Berlin, Germany. He attended Berlin American High School.  Marc returned to San Antonio in his 20's and started in the moving industry. With over 35 years experience in moving, he is our Sales Manager and Out of State Move Coordinator. When Marc is not working, he enjoys bike riding the Mission Trails in San Antonio!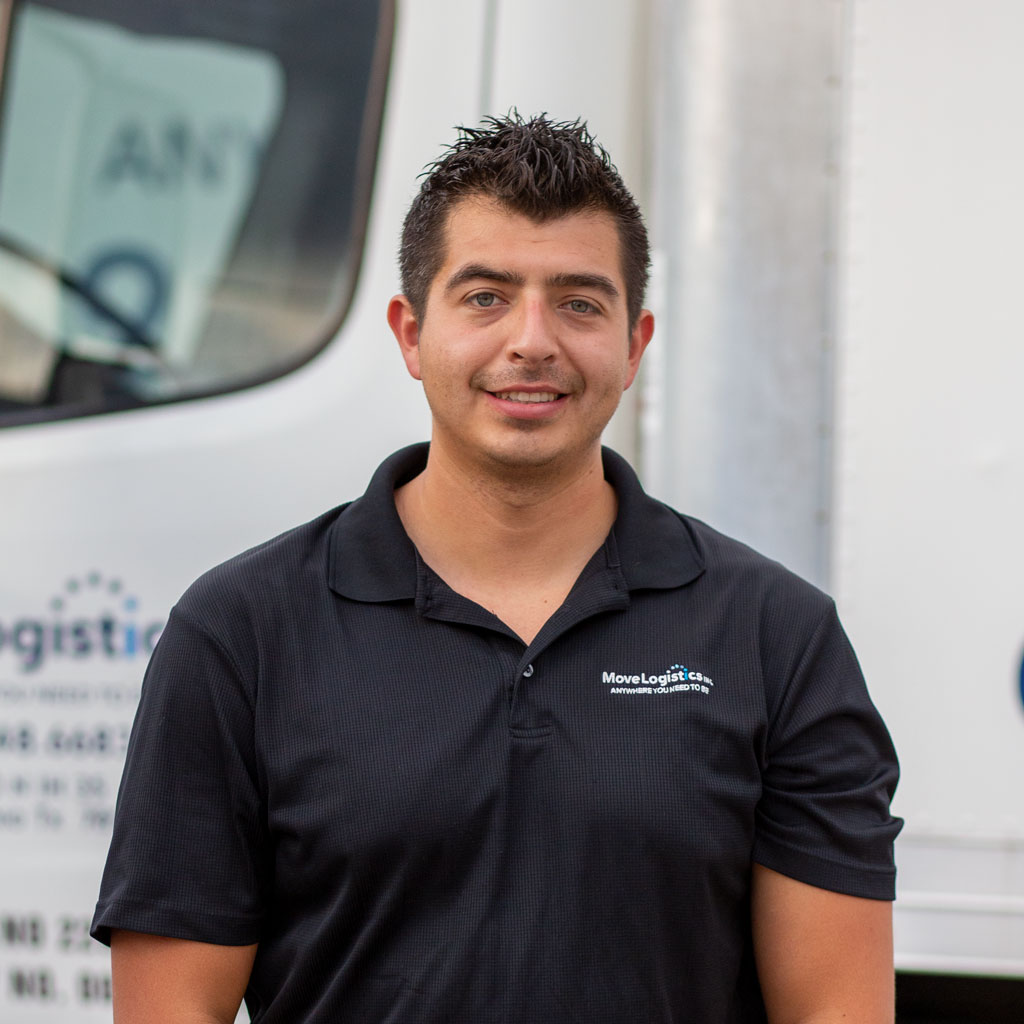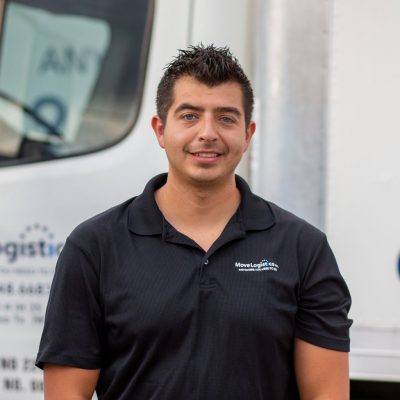 Sean was born and raised in San Antonio TX and grew up working in the moving industry.  Sean graduated from Texas State University with a degree in Business Management and Entrepreneurship.  When Sean isn't working hard on the development of the business, you can find him on the golf course or volunteering at different Youth Development programs.  Sean currently is an active volunteer at the Big Brother/Big Sister program.  Sean's favorite aspect of moving is being able to meet new people daily and having the opportunity to travel and visit new places!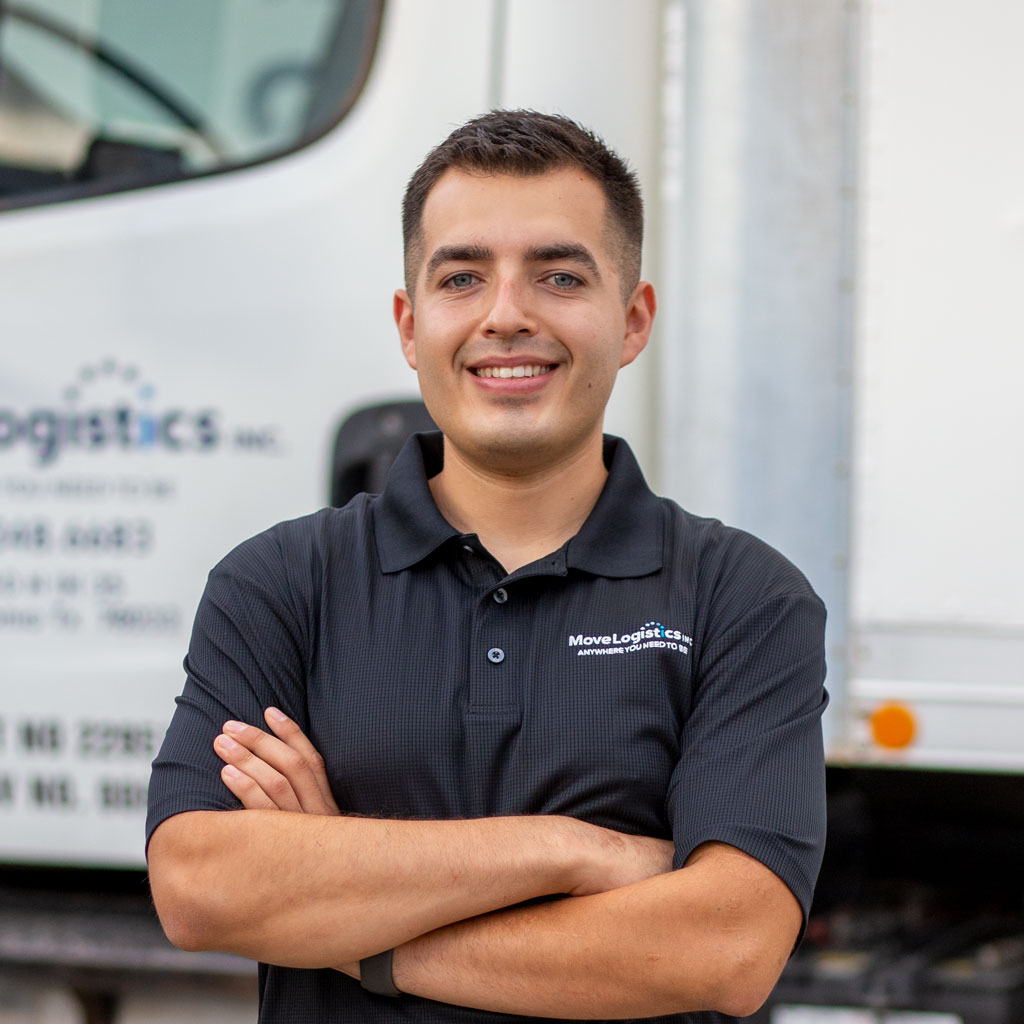 Kenneth was born and raised in San Antonio TX and grew up in the moving industry.  Kenneth graduated  from Texas State University with a degree in Business Management.  Kenneth enjoys golfing and fishing down at the coast any chance he gets!  Kenneth also works in the development of Move Logistics and primarily focuses on operations.   
Mike A.
Mike is our Lead Foreman and Driver with 30 years of experience as a career mover.  We have not met a more experienced and all-around talented mover yet. He can handle moving pretty much anything you can think of from heavy safes and furniture, cubicles, pianos, the list goes on.  At all job sites, Mike is a great leader and really sets the pace for an efficient and successful move experience for all of our clients.
Adam. G
Adam is one of our Drivers and Lead Foremen for all move projects. He has 15 years of experience and can handle any aspect of your move whether it be heavy item moving, piano moving, or large item moving. Adam has traveled all over the country for move projects and handles each move with the upmost care. He is great at making each move hassle free for our clients.
Davin A.
Davin is literally our "Strongest" mover we have on our staff and could basically move an entire house without help.  Davin is a Driver and Lead Helper at Move Logistics. Davin has five years experience as a career mover.  Davin can be a little soft spoken at first, but that's typically because he is focused on tasks at hand and will work his heart out for you.  Davin is one of our younger movers, but he is truly mature well beyond his years with his amazing work ethic and knowledge of moving.  Every year he continues to impress our team with his growth.  We expect many great things from him!
Robert S.
Robert has 21 years of experience as a career mover.  Robert is arguably one of the hardest working individuals Move Logistics has staffed.  Robert is extremely health conscious and when he isn't working hard in the moving trucks, he is hitting the gym sometimes 2-3 hours a day!  Robert is an upmost professional and skilled mover when handling your furniture.  Our management never thinks twice about whether or not the job will get done correctly when Robert is on the job!
Rudy M.
Rudy is a lead mover in the making and truly an asset to our company.  We have had no complaints about Rudy from our clients nor coworkers.  Rudy works with great work ethic from start to finish and is a solid team member.  With 13 years as a career mover, he is notorious for going above and beyond for our clients.  Look forward to a smooth experience with Rudy on your crew!
Ruben G.
Ruben is one of our most veteran movers and although he is one of the oldest in age, he is one of the youngest at heart.  Ruben has an enjoyable personality and can run circles around most young guys in regard to move experience and stamina! If you have Ruben on your job site, be prepared for some good laughs as well as remarkable service.  Ruben is a "Lifer" in the moving industry with over 25 years experience and always has a home with Move Logistics.
Nate C.
Nate is one of our newest additions to the team. He is new to the moving industry with only 1 year experience, however he is one of the hardest workers we have. We enjoy having Nate apart of our team because he will gladly take on any moving task and maintain a great attitude from start to finish while relocating your items.
Niko F.
Niko started in the moving industry at a young age and has 5 years of moving experience. He is always eager to learn new techniques to ensure efficiency throughout each move project. Niko is an extremely hard worker and likes to move at a fast pace while completing jobs for clients.
Kyle F.
Kyle has 4 years of moving experience with our company. He is also a student in training to be a fireman. Kyle is hardworking and enjoys all sports. You can spot Kyle on any move project with his signature "moving" hat!
Jamal C.
Jamal is a Driver and Crew Leader with 10 years of experience in the moving industry. Many of our clients say he looks like Tim Duncan! Jamal has a friendly personality and is a true professional. He has a huge passion for health and fitness–he works out almost every day even after moving clients all day!
Anjel G.
Anjel has right at 3 years experience in moving with our company. He is attending school to become an electrical journeyman. Anjel works hard and always has a great attitude throughout each moving project!
READY TO SCHEDULE YOUR MOVE?
Only takes a few seconds to get a FREE quote from our move professionals call or fill out a form