The Benefits of Hiring a Commercial Moving Company for Your Business
Relocating a business is a significant undertaking that requires careful planning and execution. One of your main goals is to not disrupt business hours too much and be ready to open and run smoothly on the next business day. From packing up equipment, inventory and offices to coordinating logistics, moving your company can be time-consuming and overwhelming. A successful relocation requires careful planning, organization and a trusted moving company to partner with for the move. A commercial moving company can streamline the relocation process and get you up and running in your new location; whether it's a block away, across the city, or in a new state. In this article, we'll discuss the benefits of hiring a commercial moving company for your business.
1 – Expertise and Experience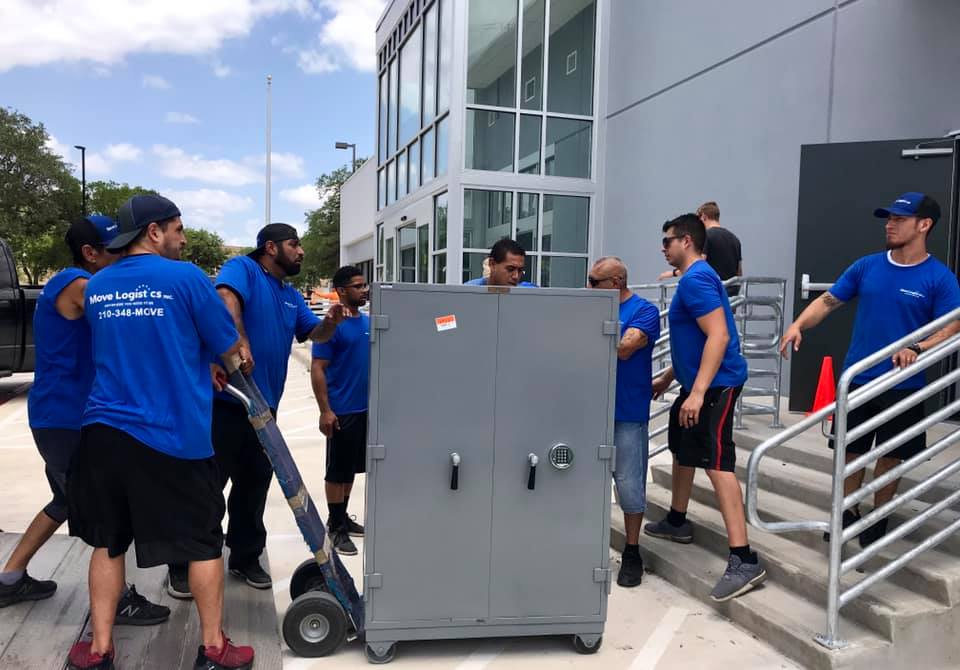 Commercial moving companies specialize in handling business relocations of any size and distance. Professional movers possess the necessary expertise, experience and equipment to efficiently plan and execute a move, while also minimizing disruptions to your business operations. Their teams are trained to pack and handle office suites, fragile items, expensive equipment and bulky furniture with care; ensuring everything arrives safely at the new location. They're also able to safely move any kind of company from offices, medical clinics, schools, art galleries, and more. With their industry knowledge, they can also provide valuable guidance and suggestions to optimize the moving process.
2 – Time and Cost Efficiency
Undertaking a business move on your own is time-consuming and takes your attention away from your core business operations. Hiring a commercial moving company allows you to focus on your business while leaving the logistics and heavy lifting to the professionals. They will have a project manager that will closely work with you to understand your business and needs to efficiently lead their team to pack, load, transport, and unload your belongings, saving you valuable time and effort. The movers can also disassemble and reassemble any furniture like cubicles, desks, and TV wall mounts. Moreover, commercial movers have the necessary equipment and materials to handle the move effectively, eliminating the need for you to invest in costly packing supplies and back straining lifting.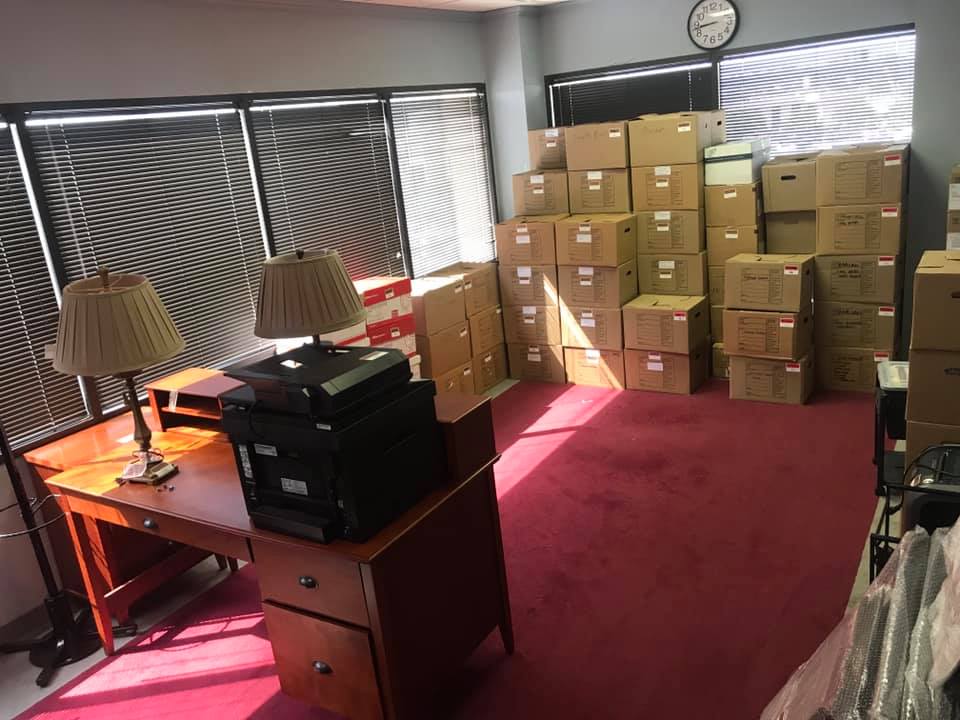 3 – Reduced Risk of Damage or Loss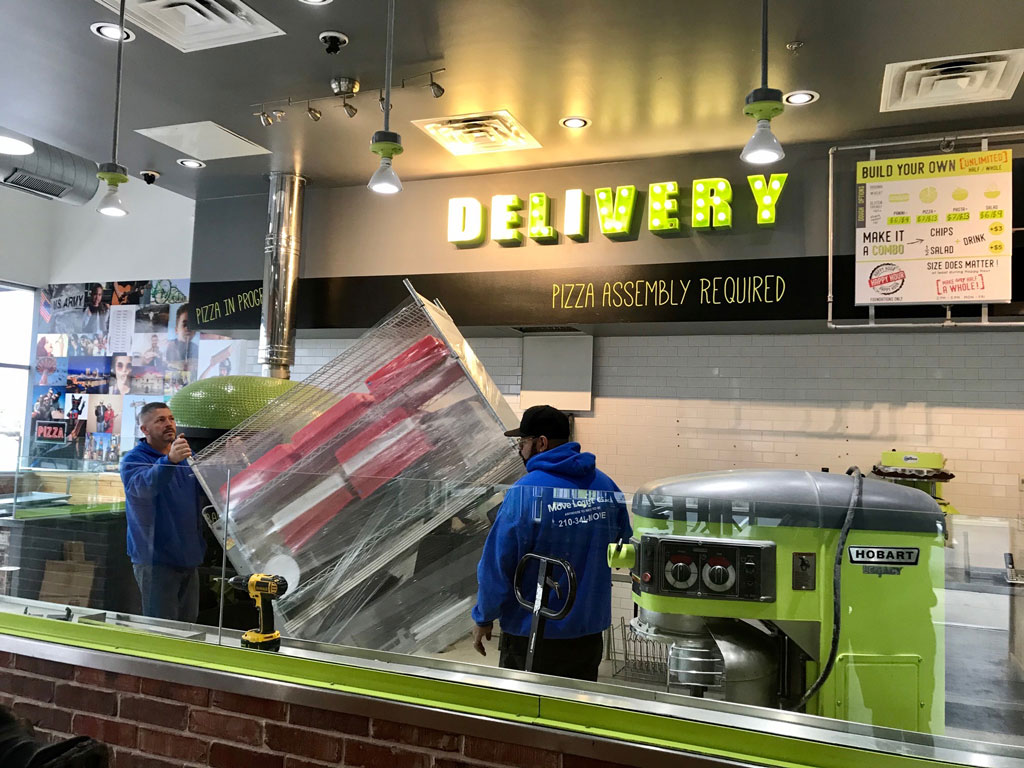 A significant concern during a move is the risk of damage or loss to valuable assets. Commercial moving companies understand this and take extra precautions to protect your belongings. They employ proper packing materials and techniques for specific items; like using anti-static materials when packing sensitive medical equipment or other electronics. They also use specialized equipment, like forklifts and hand trucks to safely move heavy items, ensuring their safe transport. Additionally, many professional moving companies offer insurance options, providing added protection and peace of mind.
4 – Minimized Disruptions to Business Operations
Efficiency is crucial when it comes to business relocations. A commercial moving company can minimize disruptions to your daily operations by taking the stress off you so you can make sure your business is still operating properly during the move. Professionals movers will work around your schedule, including weekends, to complete the move with minimal impact on your day to day business hours. Their project manager will stay in constant communication with you and will coordinate with you and your staff to ensure a smooth transition, allowing your employees to focus on their tasks instead of packing or moving items.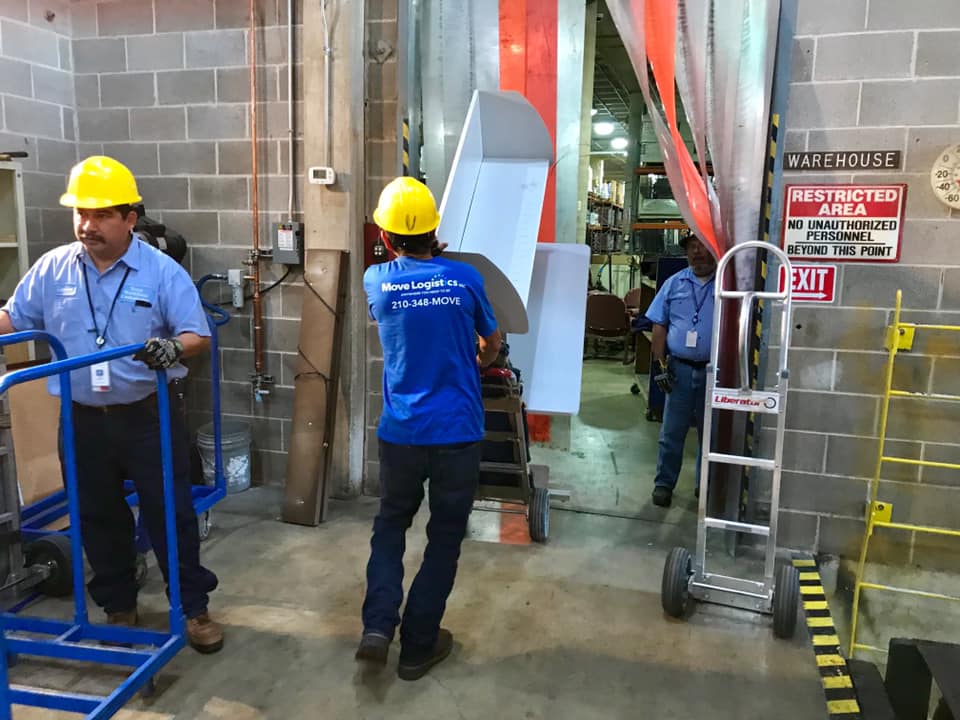 5 – Comprehensive Services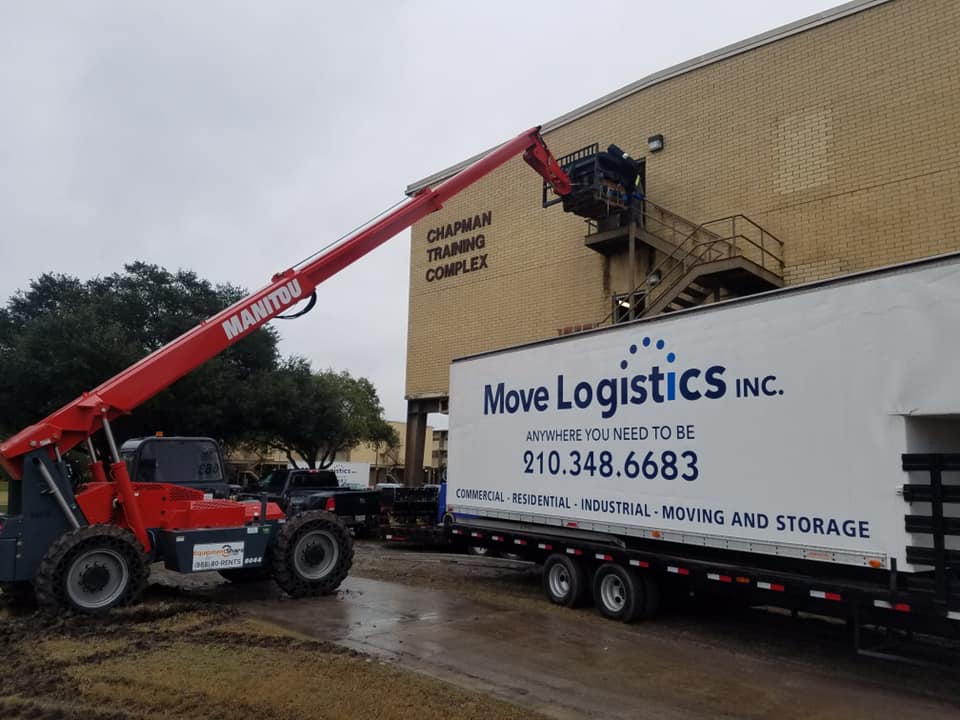 Professional commercial movers offer a wide range of services tailored to meet your specific needs, from packing, labeling, and furniture disassembly, reassembly, installation and setup at the new location. They can handle every aspect of your move from start to finish. The movers will also assist with logistics, including coordinating with building management and obtaining necessary permits or parking permissions. By entrusting your relocation to a commercial moving company, you gain access to a comprehensive suite of services that simplify the entire moving process.
Relocating a business is a complex task that requires careful planning and execution. By hiring a commercial moving company, like Move Logistics, you will benefit from their expertise, experience, and specialized services to ensure a smooth and efficient transition while also reducing disruptions and risks. Move Logistics is a commercial and out-of-state moving company that is based out of San Antonio, TX. Contact us today to schedule a visit and free quote for your business relocation.
Commercial Movers Related Posts
ABOUT MOVE LOGISTICS INC.
Move Logistics Inc., is a second generation moving and storage business with over 35 years of experience. As professional movers, we provide open communication and customer service to both residential moving clients and commercial moving clients. With a fleet of moving equipment that includes trucks, forklifts, and trailers, combined with a professional mover crew, we are your "one-stop-shop" for local moving, intrastate moving, and out of state moving.
MOVING SERVICES
Climate Controlled & Non Climate Controlled Storage
READY TO SCHEDULE YOUR MOVE?
Only takes a few seconds to get a FREE quote from our move professionals call or fill out a form