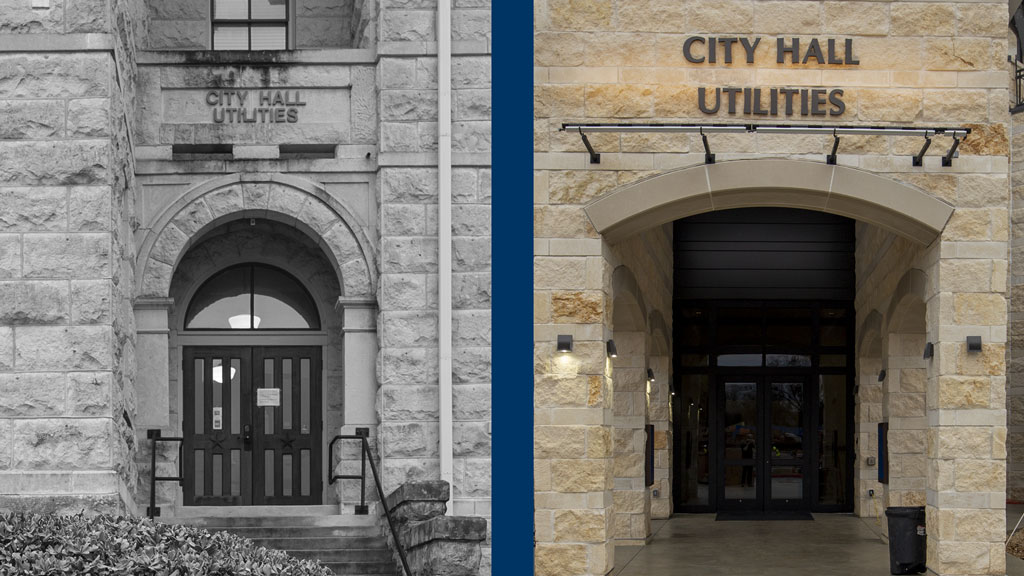 Move Job Details
We were blessed to hired to move the entire office building of City Hall in Boerne, TX. Here is a video of Move Logistics relocating the offices of Boerne City Hall Utilities in Boerne, TX.
Rainy Weather
Packing & Wrapping
Moving & Storage
100 Offices
1,000 boxes
Moving Time 1.5 days
5 Trucks
Crew of 15 Movers
Zero Injuries
Zero Damage
Moved 100%
Watch Us Complete The Move

Q: How good are we at moving?
Watch the Client Review
Packing and Moving Old Boerne City Hall Utilities Offices
It was rainy day while taking care of wrapping, packing and loading up the 5 trucks.
FIRST, WE PROTECT THE FLOOR!
We lay down heavy duty cardboard to protect the floor from the rolling wheels of dolly's while we move heavy objects like tables, safes, desks, cabinets and hungry move logistics movers over delicate floors.
PACK & WRAP IT UP
No one wants rain in their stuff, especially accountants and engineers. We carefully wrap items to protect them not only from rain during move but also during storage during transport. Keep that humidity out!
LOAD THE TRUCK
It took 15 movers to pack and load up 5 trucks in less than 1 day.
LOAD THE SAFE
1 ton safe? easy for us to move. We moved several and don't mind moving yours.
UNLOAD THE TRUCK
Time to unload all the safe happy boxes from the 5 trucks. Everything received no damage and found its proper home.
MOVE LOGISTICS 🙂
Hire Move Logistics for your Residential & Commercial Moving and Relocation Needs.
Moving into the New Boerne City Hall Utilities Building
The next day we started the move so early we woke the roosters. Teamwork and attention to detail got all the boxes and offices setup before the end of day.