How to Choose the Right Commercial Moving Company for Your Business Relocation
Moving a business can be a complicated and long project to undertake. Whether you're relocating to a larger office space, expanding to a new city or state, or downsizing to streamline operations, the success of your commercial move heavily depends on choosing the right moving company. It's important to partner with a reputable and experienced moving company that can customize their services to meet your specific needs no matter what industry you may be in. Hiring the right commercial moving company ensures a smooth transition, minimal disruption to your business operations, and the protection of your valuable assets. In this blog, we'll go over the essential points to consider when choosing the right commercial moving company for your business.
1 – Evaluate Your Specific Business Needs

Every business is different therefore their relocation needs will be different. Take the time to assess your business's unique requirements for the move. Consider factors such as the physical size of your business, how many employees you have, do you have delicate equipment that needs special handling, and what is your timeline and budget for the move.
Size and Scale: Determine the size of your move, whether it's a small office, a large corporate space, a retail establishment, restaurant, or a medical office/clinic and how far you will be moving.
Specialized Equipment: If your business involves delicate equipment, technology, or heavy machinery, look for movers experienced in handling such items. Not every moving company is equipped or knowledgable on how to safely pack and move items such as high-tech electronics and medical equipment which need static free packaging.
Timeline: Create a relocation timeline that covers organized packing, loading, moving, unloading, unpacking, and setup. The moving company project manager will help you create this timeline to make sure everything runs smoothly and doesn't interfere with your business operations too much.
Budget: Establish a budget for your move. While cost is important, prioritize value and reliability over the cheapest option. It's easier on you if the moving company handles all moving processes but you can pick and choose which areas you want them to handle if you need to save money.
2 – Research and Gather Recommendations and Reviews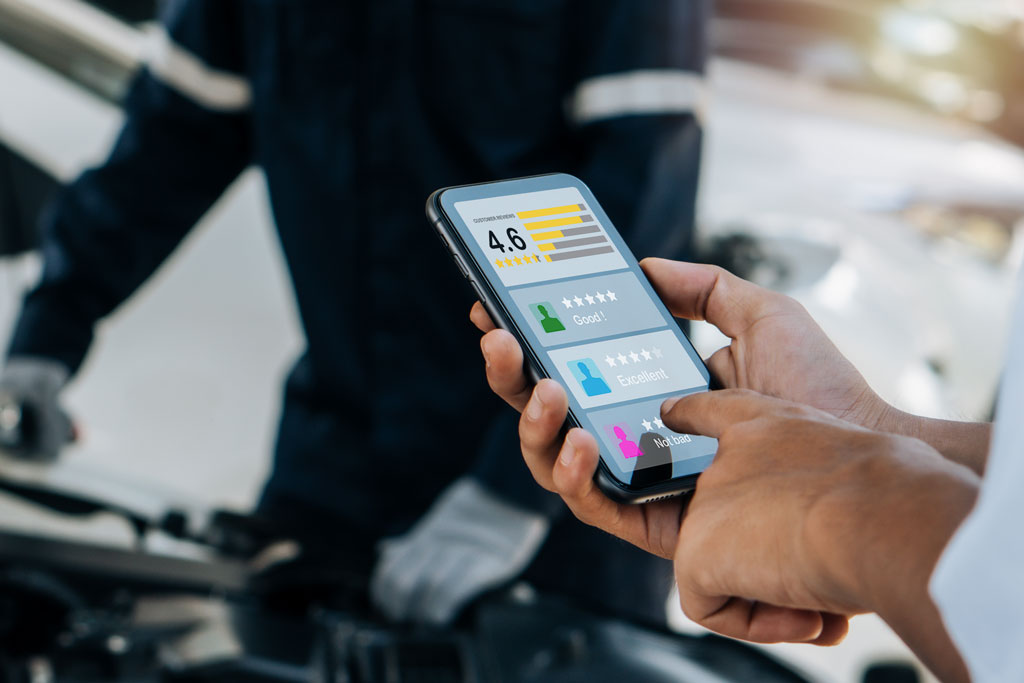 Start by searching online for local commercial moving companies that are known for their business relocations. Look for recommendations from other business owners who have recently gone through a commercial move and have a company similar to yours. You can also ask friends, colleagues, and other business owners for recommendations. Make sure to read reviews and testimonials from previous clients of the moving companies you're considering on Yelp, Google, Angi's, BBB, and other sites like this. Positive feedback indicates a company's commitment to customer satisfaction and negative reviews or complaints should are warnings to stay away from them.
3 – Verify Licensing and Insurance
Make sure that the commercial moving companies you are considering are properly licensed and insured. Licensing confirms that the company operates legally and meets industry standards. This is especially important if you are moving across state lines because there are more rules and regulations they have to follow. Insurance is crucial to safeguard your business's property during transit, protecting you from any potential financial loss in case of accident, loss or damage. Ask the moving companies what kind of insurance they carry and if they can offer any further insurance during transit especially if you're moving expensive and sensitive equipment.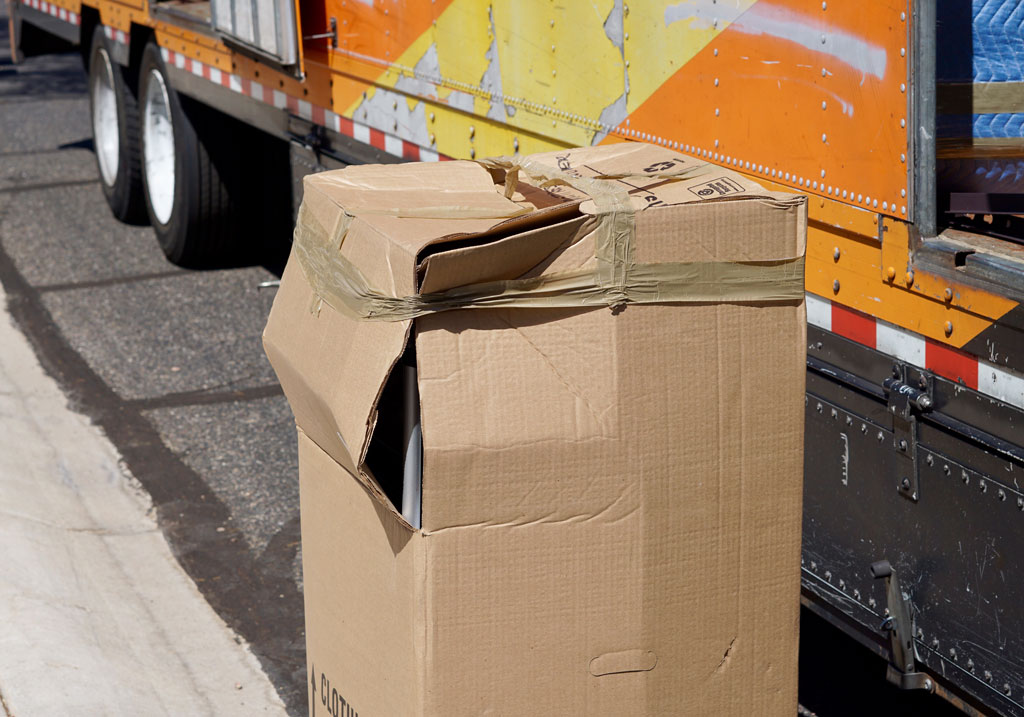 4 – Get a Quote and Compare Pricing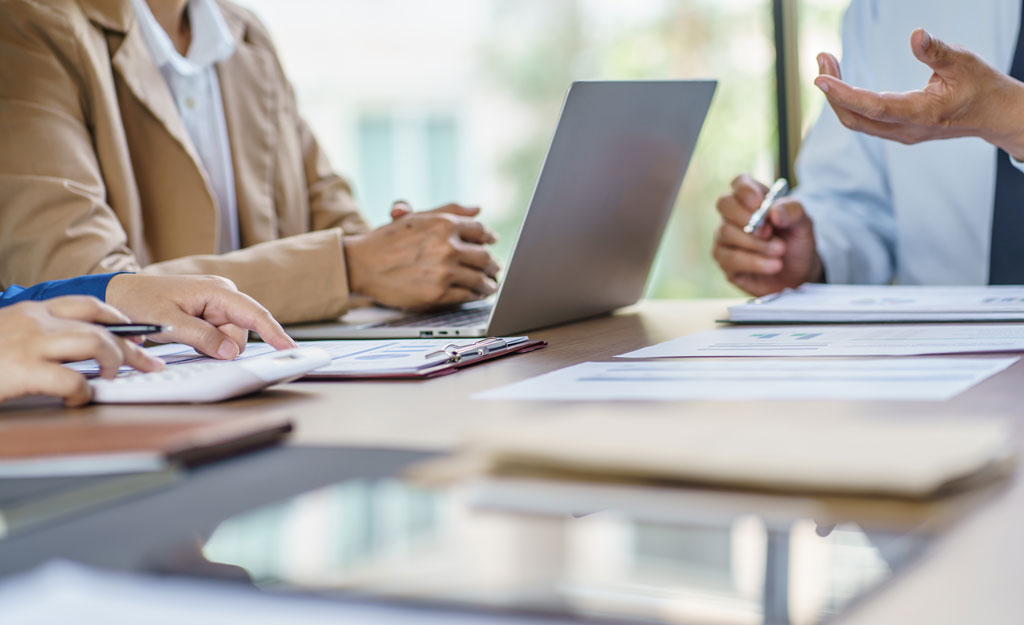 Once you have chosen at least three moving companies, it's time to ask them for comprehensive moving quotes based on your business's specific requirements. The quotes should include details of the services offered, estimated timelines, and the total cost of the move. They should also go over any possible fees that may be added on in certain unforeseeable circumstances and why. They should also be able to give you a comprehensive quote only after conducting an on-site assessment of your business. This assessment allows the movers to gain a better understanding of the scope of the move, identify potential challenges, and offer accurate estimates. Do not hire companies that provide quotes over the phone without physically inspecting the site. Those moving companies will usually give you a low price and then add on several unexpected fees before delivering your property.
5 – Choose Your Commercial Moving Company
If you have followed the above advice, you should be ready to choose the right moving company for your specific business. Remember to take into account their reputation, reviews, recommendations, licensing, insurance, detailed on-site quotes, and specialized handling. Investing in a reliable and experienced commercial moving company will ensure a safe and successful relocation.
Move Logistics has multiple commercial moving solutions for your business. With over 30 years experience in commercial moving we know the importance of organization, constant communication, and efficiency while moving small and large businesses. We have relocated businesses and programs such as school campuses, banks, title companies, museums, non-profit agencies, government offices, dental offices, and military bases just to name a few. Call us today to schedule your free move consultation and get your business on the road to its new location!
Commercial Movers Related Posts
ABOUT MOVE LOGISTICS INC.
Move Logistics Inc., is a second generation moving and storage business with over 35 years of experience. As professional movers, we provide open communication and customer service to both residential moving clients and commercial moving clients. With a fleet of moving equipment that includes trucks, forklifts, and trailers, combined with a professional mover crew, we are your "one-stop-shop" for local moving, intrastate moving, and out of state moving.
MOVING SERVICES
Out Of State Movers

Climate Controlled & Non Climate Controlled Storage
READY TO SCHEDULE YOUR MOVE?
Only takes a few seconds to get a FREE quote from our move professionals call or fill out a form