How to Safely Transport your Valuable Items During a Move
Moving to a new home involves a lot of preparation and packing. Boxing up clothes and everyday household items is easy but special care should be taken when it comes to moving your valuable possessions. Whether it's your family heirlooms, jewelry, antiques, electronics, artwork, or electronics, it's essential to keep them safe during transport. Here are some helpful tips on how to safely pack and handle your valuables during a move.
Table Of Contents
1. Start by Making an Inventory List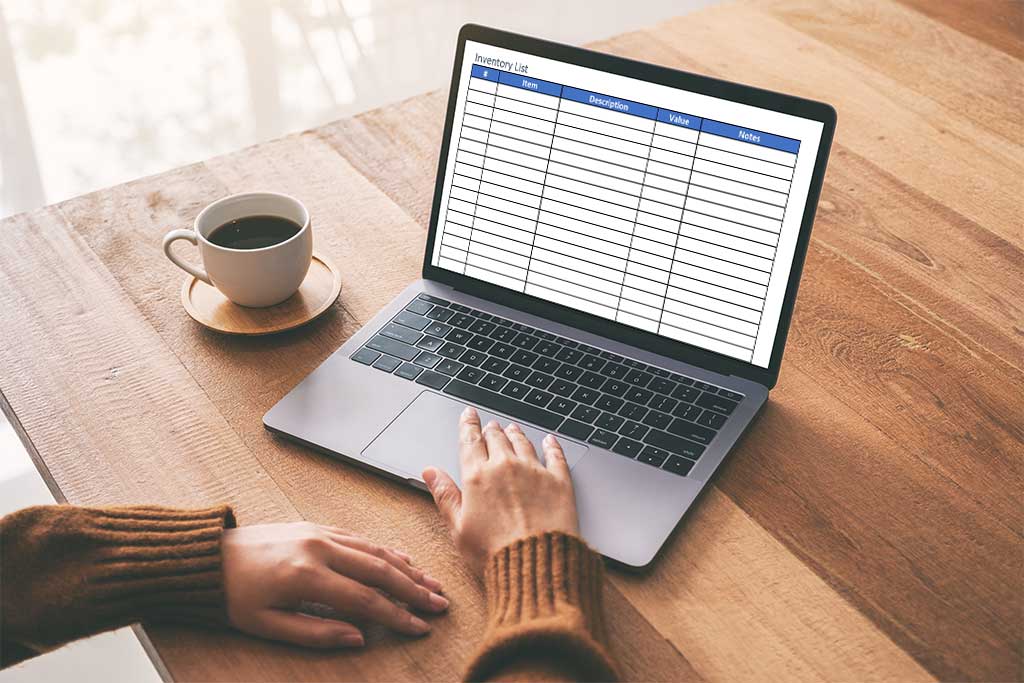 The first thing you should do before packing is take an inventory of all your valuable items. This will help you keep track of everything, and it will also give you an idea of what needs extra attention during transport. You can use a spreadsheet or a notebook and take pictures as well to help create your list of items. Make sure you include a brief description, the monetary value, and any other relevant information such as receipts, warranties or certificates of authenticity. This list will also be very helpful when it comes to making sure nothing was lost in the move. Or if you need to file an insurance claim.
2. Purchase Moving Insurance
Moving valuable belongings can lead to loss or damaged items so it's important to make sure you have insurance to protect yourself. Check your homeowner's insurance policy to see if it covers your property during a move. According to the insurance company State Farm, "Most people don't realize that homeowners or renters insurance may not cover loss or damage to your possessions while in transit. Since moving puts your belongings at risk for all kinds of unforeseeable mishaps, having insurance for moving might help protect against anything going awry". If your insurance doesn't cover your property whilst in transit, you can always buy insurance through a moving company or ask your own insurance company if they have anything to offer.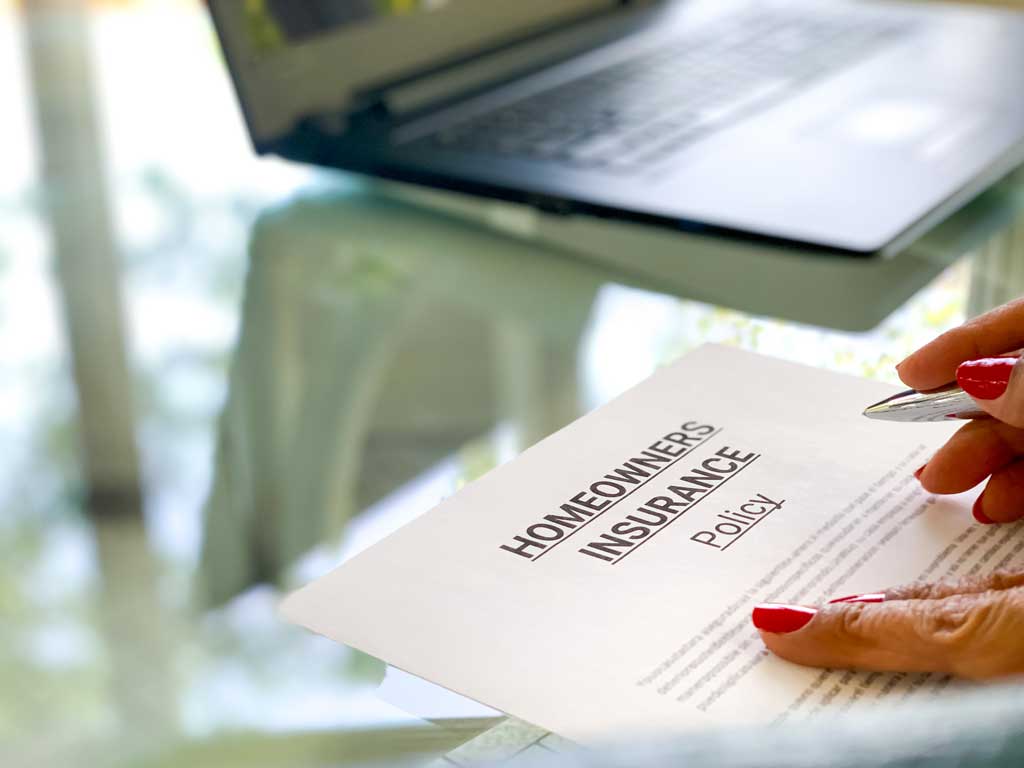 3. Choose the Right Packing Materials
To keep your valuables safe during a move, you need to use the right packing materials. Cardboard boxes alone might be enough for everyday items but specific materials and packing styles are needed to protect your expensive and fragile property.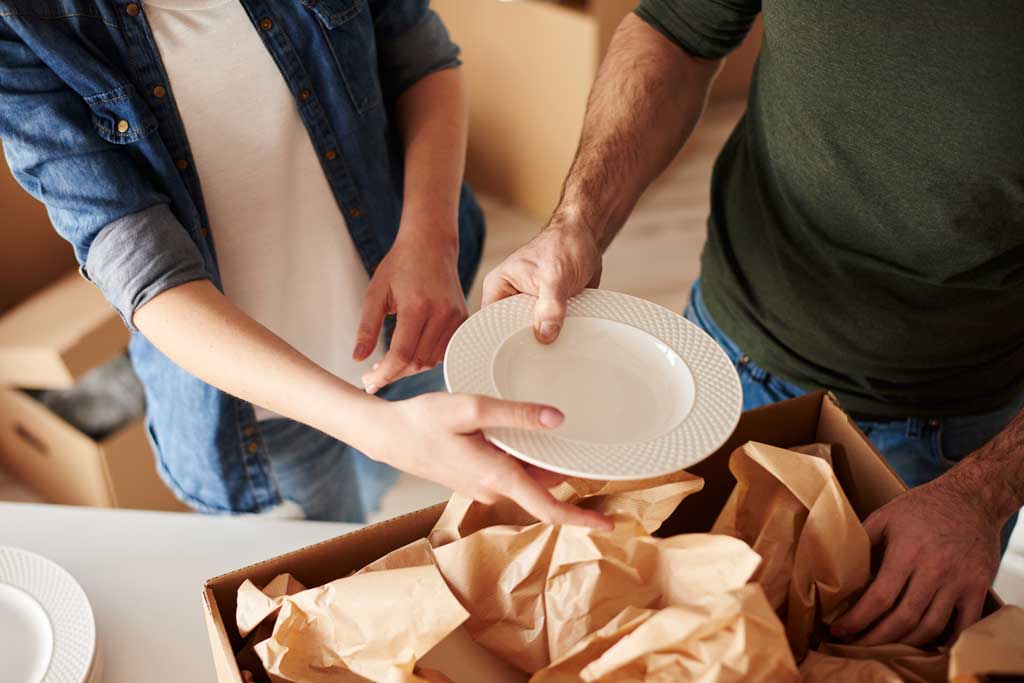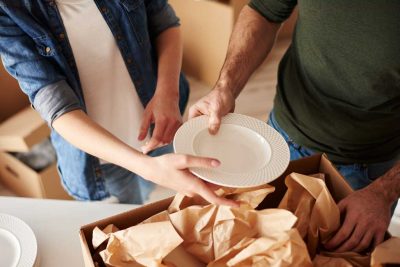 Breakables
Breakable items like glassware, fine china, and ceramics need to be wrapped in bubble wrap or packing paper. Make sure to use double walled cardboard boxes and don't leave any empty spaces in the box because that gives the items room to shift and possibly break. You can use blankets, linens, and towels as extra padding for more protection. You have to pack them anyway so you may as well put them to work.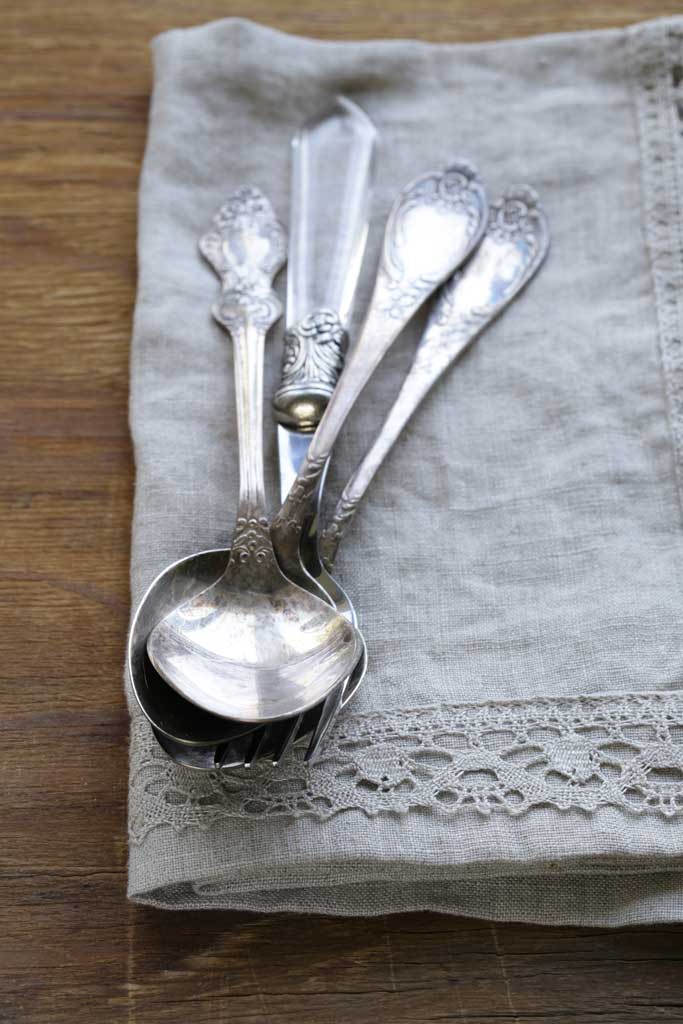 Silver and Fine Metals
Silver and other fine metals scratch easily so you shouldn't wrap them in paper or plastic. Sterling silver wares and antiques should be wrapped with silver cloth. Silver cloth is a tarnish-resistant material that is made from 100% cotton flannel. You've probably seen this material lining your silverware chests and drawers.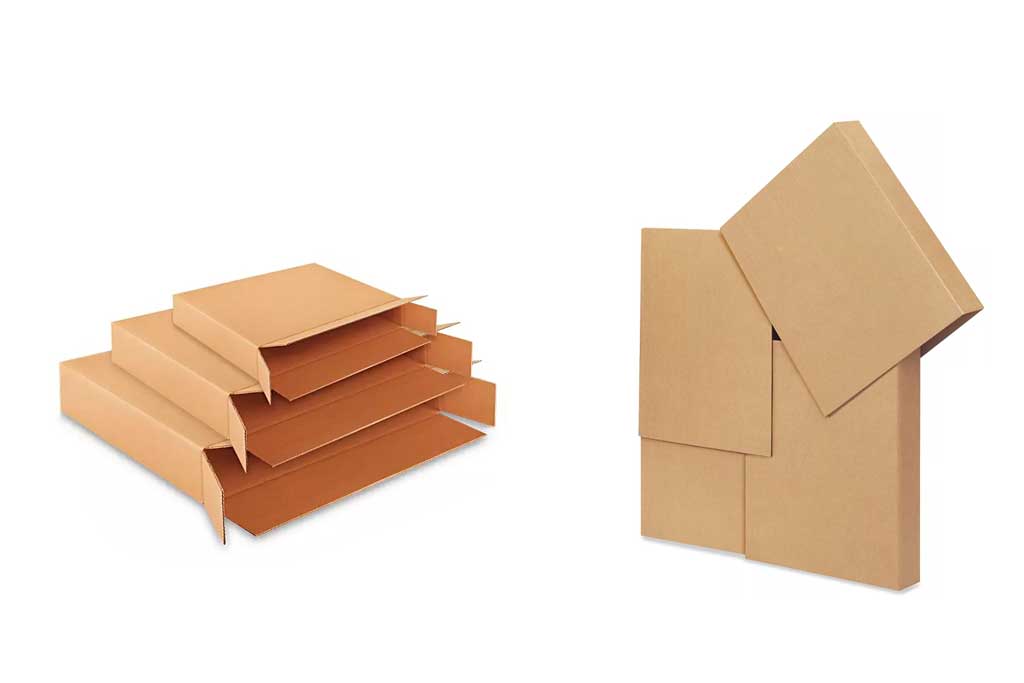 Hanging Artwork
Mirror Packs are another specific material you need to safely pack mirrors. They are also excellent for packing fine art such as paintings and framed photographs.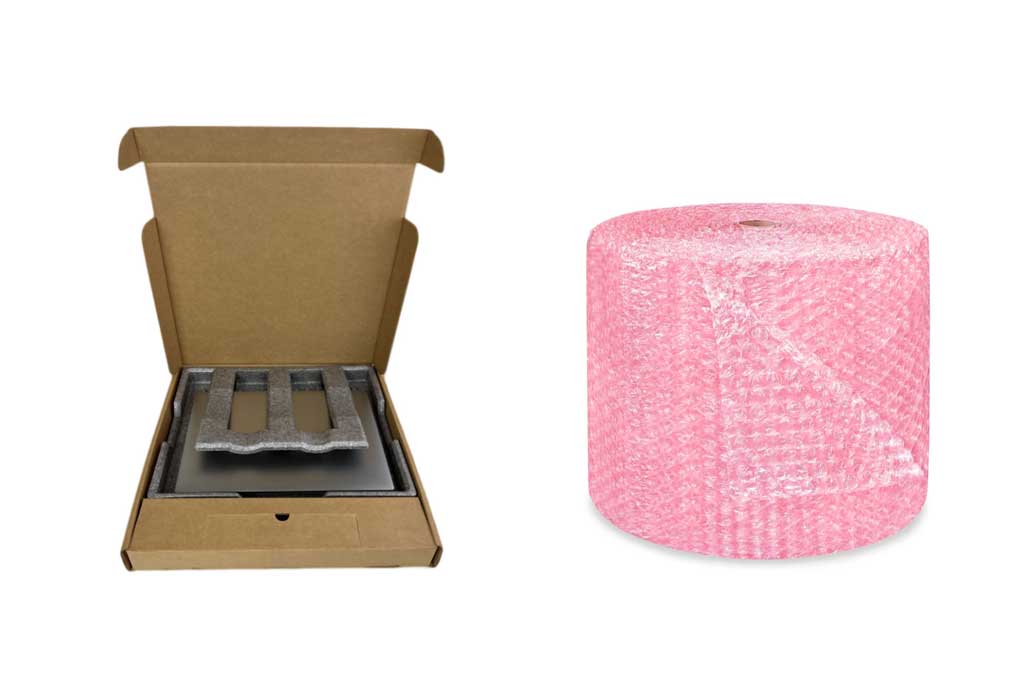 Electronics
For electronics such as your Tv and computer, use the original boxes if you still have them, or double walled sturdy boxes with plenty of cushioning. Make sure to protect the screen with a microfiber towel. Static electricity can cause damage to your electronics so wrap the entire item in anti-static bubble wrap or some other kind of anti-static cover.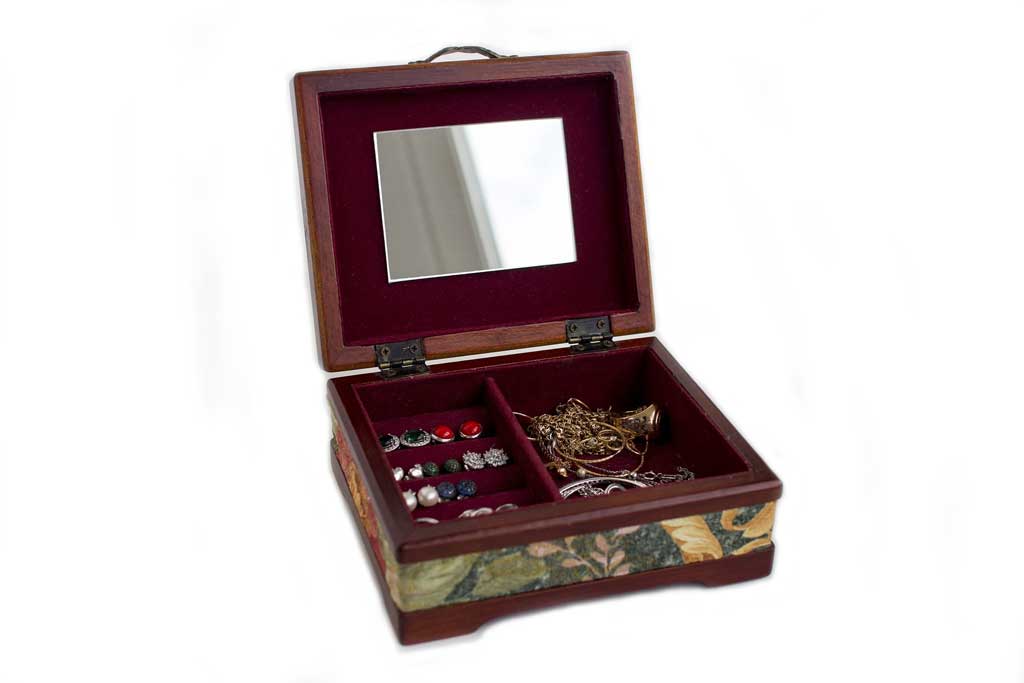 Jewelry
Small expensive items like jewelry should be kept in a jewelry box or a small container. Keep this box with you when you move even if you hired an honest moving company.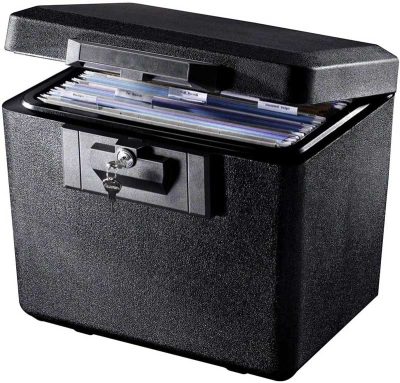 Documents
Although important documents aren't fragile, they still need to be packed safely. Documents such as passports, birth certificates, insurance papers, deeds, medical records, and warranties should be kept together in a locked box that will travel under your supervision just like your jewelry.
4. Hire a Reputable Moving Company
Choosing the right moving company is essential when it comes to safely moving your valuables. Look for a company that has a website, a good reputation, positive reviews, and references from previous clients. Make sure the company has insurance, and ask about their policy regarding lost or damaged items. Most moving companies also offer packing and unpacking services. Ask them how they pack valuable items and see how careful they actually are before hiring them.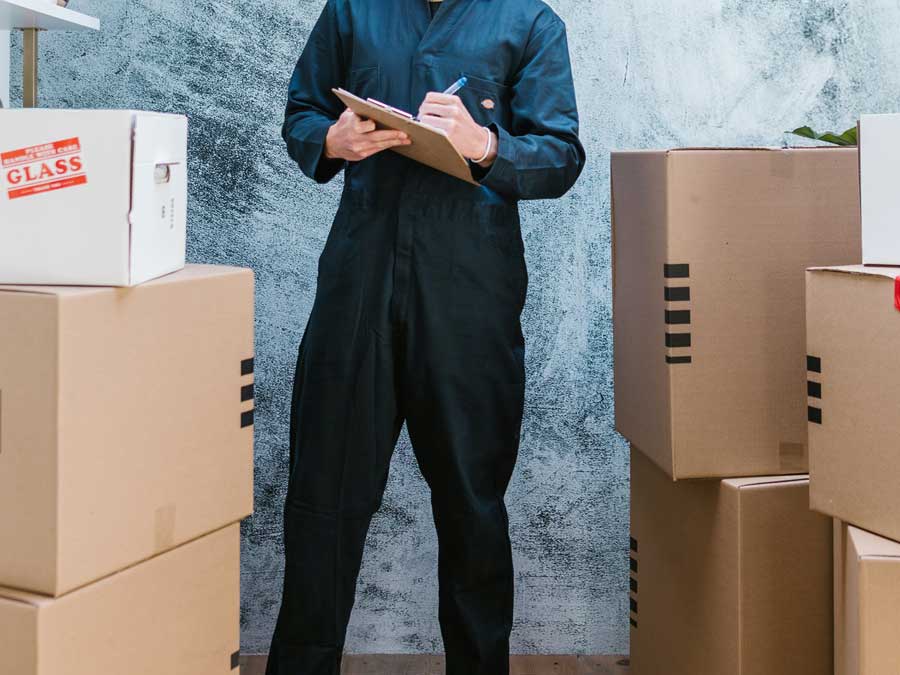 Transporting your fragile and expensive belongings during a move can be stressful, but with the right preparations and care, you can ensure that everything arrives at your new home safe and sound. Call Move Logistics today to schedule your next move. We'll visit you at your home to see what needs to be moved which helps us give you an accurate estimate for the move. Don't trust any company that gives you a quote over the phone because that quote will probably change once you hire them. Check out our White Glove Services if you need a gentle hand to pack your valuables. We're experienced in moving antiques, artwork, musical instruments, and other precious items. Contact us today!
Related Posts
ABOUT MOVE LOGISTICS INC.
Move Logistics Inc., is a second generation moving and storage business with over 35 years of experience. As professional moving company, we provide open communication and customer service to both residential moving clients and commercial moving clients. With a fleet of moving equipment that includes trucks, forklifts, and trailers, combined with a professional mover crew, we are your "one-stop-shop" for local moving, intrastate moving, and out of state moving.
MOVING SERVICES
Climate Controlled & Non Climate Controlled Storage
READY TO SCHEDULE YOUR MOVE?
Only takes a few seconds to get a FREE quote from our move professionals call or fill out a form