7 Tips to Save Money When Moving to a New State
Moving across the country can be an exciting but also expensive experience. Everyone searches for the cheapest way to move but cutting the wrong corners can lead to more expenses and headaches. However, with a little bit of planning and some smart strategies, it is possible to move across the country on a limited budget. In this blog post, we'll discuss 7 easy ways to save money on your long distance move, from shopping around for moving companies to free packing materials and job relocation reimbursements. By following these tips, you can make your move as affordable as possible and start your new chapter in a new location without breaking the bank.
1 – Declutter Your Belongings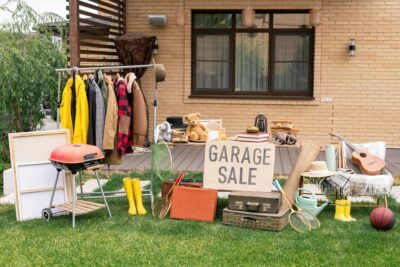 Decluttering your belongings before a move is a great way to save money and make the moving process easier and faster. Be honest with yourself about what you really need and what you can live without. If you haven't used an item in over a year, chances are you don't really need it. Moving less items saves money by reducing volume on the moving trucks which also cuts down on weight and fuel consumption. Decluttering can save you money but also make money for you to use towards the move, Sell your unwanted items to pawn shops, thrift stores, online marketplaces or hold a yard sale. You can easily make a few hundred dollars to help with moving expenses.
2 – Pack Everything Yourself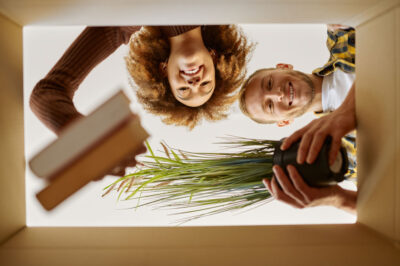 Packing everything yourself when moving can be a cost effective option, especially if you have a lot of stuff and are on a tight budget. By packing everything yourself, you can save money on professional packing services and you also will have complete control over how your belongings are packed and handled. However, packing is time consuming so make sure you start as early as possible. Go room by room and pack the things that you don't use everyday. Make sure you don't pack too many items in a box because it may become too heavy to lift safely. Most importantly, label everything by room and items on the sides of the box. You want clear labeling to make it easier on yourself when you unload boxes at the new location and need to find something specific.
3 – Find Free Cardboard Boxes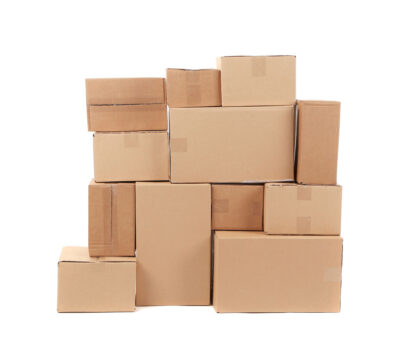 When buying packing materials for moving, you'll soon realize that it can get a bit expensive. Cardboard boxes come in small, medium, and large sizes and range in price from $1.50 – $6.00 depending on their size. There are also wardrobe boxes that can cost up to $9.00. Each room may need 20 to 30 boxes to pack everything. You could spend $100 or more in just boxes depending on how big the room is and how many items are inside. The other problem is you only need those boxes for the move and then they're worthless to you so why spend all that money on them? Your best bet is to use second hand boxes. Ask friends and family for sturdy boxes they don't need anymore. You can also go to big stores late at night after they unload all their new shipments. They have tons of cardboard boxes that they have to recycle. They will be more than willing to give you some boxes.
4 – More Free Packing Material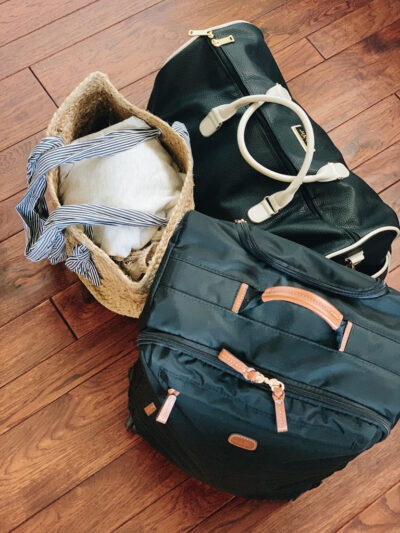 You don't have to use cardboard boxes as the only packing container. Use your luggage, duffle bags and backpacks to pack your clothing. You can also use heavy duty garbage bags to transport clothing, towels, linen, and blankets. Kids' stuffed toys can also be stored in garbage bags during the move. Essentially anything soft and not breakable can go in a bag. You could invest in plastic totes if you want because it's something you can use for a long time. You can also use towels and blankets as padding in boxes that contain breakables instead of going out and buying bubble wrap. However, bubble wrap should be used for expensive fragile items just to be safe. The only packing material you shouldn't skimp on is packing tape. You're going to need a lot and it needs to be strong. You don't want cheap tape holding a box together because it won't last.
5 – Shop Around for Reasonable Moving Rates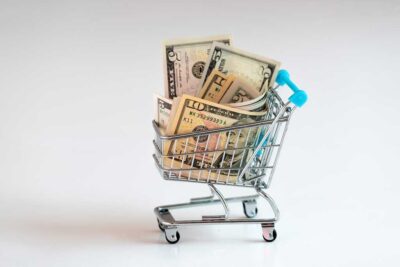 Finding a reliable moving company with low rates may not seem easy but they're out there if you take your time and do your research. You should be able to find lower rates if you pack and unpack everything on your own. Rates go higher when you ask the moving company to pack and unpack for you. It's a wonderful service but not necessary if you're trying to save money.
Do your search for interstate moving companies on sites like Yelp, BBB, HomeAdvisor, and Angi's to read reviews from actual customers. Make sure that they are licensed, insured and regulated to cross state lines. Check out their website to see what services they offer and if they base their rates on hours, weight, or distance; or possibly a combination of all 3. Find at least three companies you like and ask for a free in person quote. Compare the quotes and pick the best company for your move.
6 – Choose the Cheapest Time to Move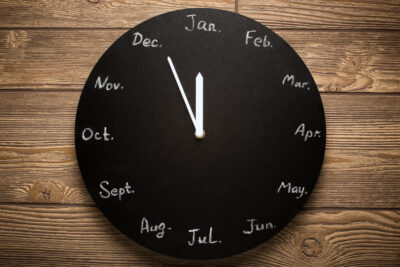 Moving companies have peak and off-peak seasons. They will offer you lower prices during the off-peak season which is from September to April. Most people move during the summer months which causes rates to go higher and schedules are tight. Moving during the fall and winter months will lower the rate but you should take into account the weather and problems it can cause. Also moving during the week as opposed to the weekend will lower the rate. Hopefully you have the freedom to move whenever you want but you may be under a time constraint due to school or work schedules. If you don't have the flexibility to choose your moving date then you should book the movers as soon as possible. The rates will be lower the earlier you book it instead of trying to find a mover a few weeks before the move.
7 – Job Relocation Assistance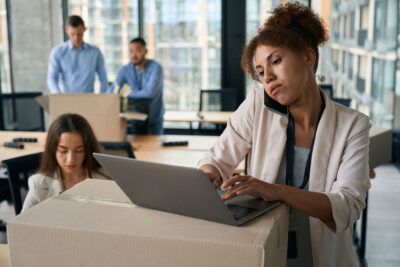 Are you moving because your employer has asked you to move to a new location? Ask them if they have a relocation policy. Some businesses will pay for all relocation expenses or offer a relocation bonus or reimbursement. Negotiate with your employer if necessary before accepting the job and moving. Find out what they are willing to cover before hiring a moving company. Keep track of all your moving related expenses, including receipts for any purchases you make. Your job may require you to provide documentation of your expenses.
In conclusion, there are many ways to save money when moving to a new state. By shopping around for reasonable moving rates, packing everything yourself, decluttering your belongings, and taking advantage of any discounts or employer covered expenses; you can make your move as affordable as possible. Are you getting ready to relocate? Call Move Logistics today to schedule a free in-home visit and quote. We offer several services that will fit your budget and needs.
READY TO SCHEDULE YOUR MOVE?
Only takes a few seconds to get a FREE quote from our move professionals call or fill out a form 
ABOUT MOVE LOGISTICS INC.
Move Logistics Inc., is a second generation moving and storage business with over 35 years of experience. As professional movers, we provide open communication and customer service to both residential moving clients and commercial moving clients. With a fleet of moving equipment that includes trucks, forklifts, and trailers, combined with a professional mover crew, we are your "one-stop-shop" for local moving, intrastate moving, and out of state moving.
MOVING SERVICES
Climate Controlled & Non Climate Controlled Storage