Top 10 Things To Look For When Looking For A Mover
Welcome to Move Logistics Inc.'s blog, your go-to source for all things related to residential and commercial relocations in vibrant San Antonio, TX. As a trusted local moving company, we understand the significance of finding a reliable partner for your move. In this blog post, we're excited to unveil the "Top 10 Things To Look For When Looking For A Mover." Whether you're transitioning a single item or an entire office, our expertise ensures your moving journey is seamless and stress-free.
1 – Understand what moving service you need when looking for your mover
When embarking on the quest to find the ideal moving company, the first crucial step is to establish the scope of your move. Are you seeking assistance for transporting a few prized possessions, multiple items, or an entire household or office?
Scope of Your Move: Determine if you need assistance with a single item, multiple items, or a full home/office relocation. Tailor your search to movers equipped to handle your specific scale of moving.
Geographic Reach: Consider whether your move is local, statewide, or nationwide. Choose a mover with expertise matching the distance of your relocation to ensure seamless logistics.
Packing Services: Inquire about available packing services. Opt for movers who offer comprehensive packing, partial packing, or packing supplies to make your moving process smoother.
By taking these factors into account, you can efficiently narrow down your search for a mover that best suits your unique requirements.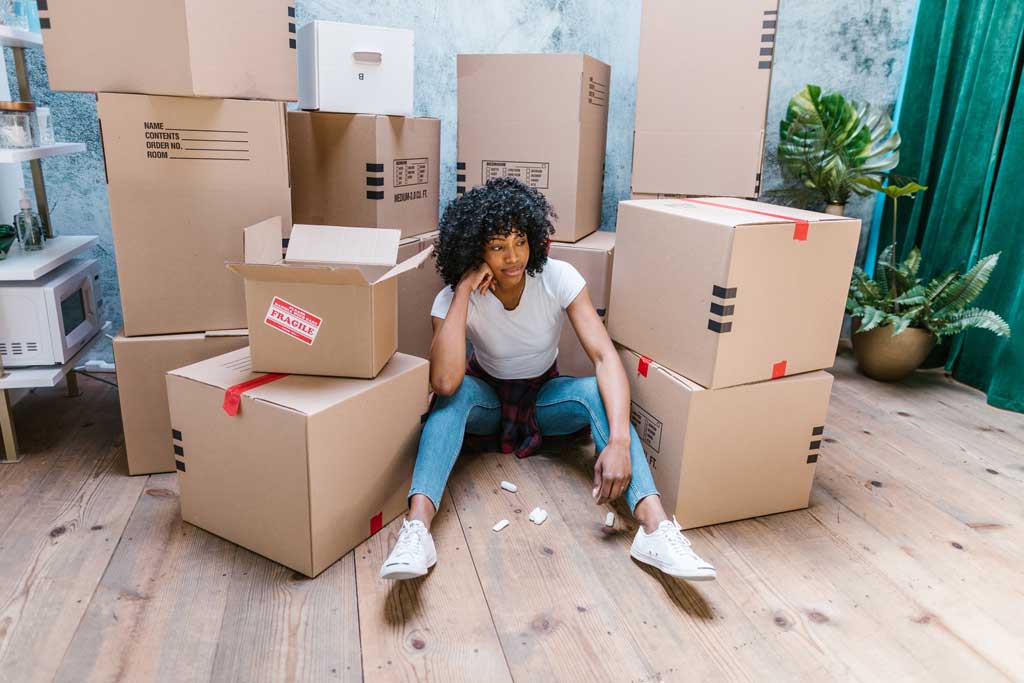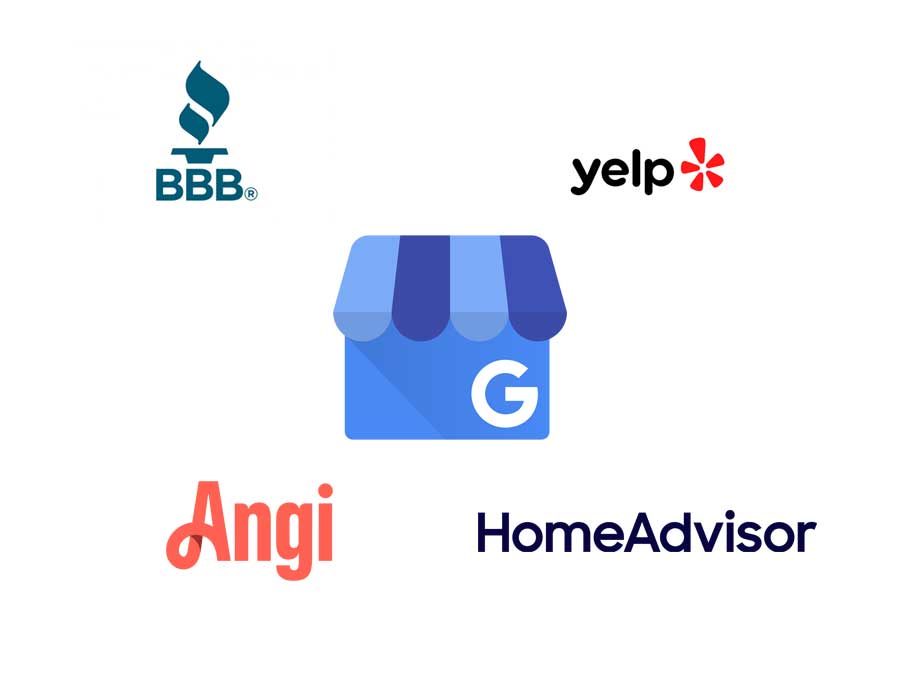 When considering potential moving companies, the importance of verifying references cannot be overstated. This step is a valuable opportunity to gain insights into a mover's reliability, professionalism, and track record from those who have experienced their services firsthand. Start by requesting references from the moving company. A reputable mover will gladly provide you with a list of satisfied clients who can vouch for their capabilities.
Contact Information Verification: Double-check that the provided contact information matches legitimate business or personal profiles. Scammers may use fake references to deceive potential customers.
Cross-Check Details: When you reach out to references, ask specific questions about their moving experience. Inquire about the process, punctuality, care of belongings, and overall satisfaction. Compare the information you gather from different references to paint a comprehensive picture.
Industry Associations: If the mover is a member of reputable industry associations, such as the American Moving & Storage Association (AMSA), it can be an additional indicator of their commitment to quality and ethical practices.
By diligently vetting references, both commercial and personal, you can make a more informed decision about the moving company's suitability for your needs.
Harnessing the power of online reviews is a crucial step in your quest for the perfect moving company. Platforms like Google and Yelp serve as valuable resources for candid and unfiltered feedback from real customers who have engaged with the mover's services. These reviews, collectively, provide a broader perspective on the mover's performance, professionalism, and customer satisfaction levels.
As you delve into online reviews, keep an eye out for consistency across various platforms. Look for common themes or recurring praises and concerns. This consistency can indicate the accuracy of the reviews and provide a more reliable basis for your evaluation. While a few negative reviews are natural for any business, focus on how the mover responds to such feedback. A company's professionalism in addressing and resolving issues can speak volumes about their commitment to customer satisfaction.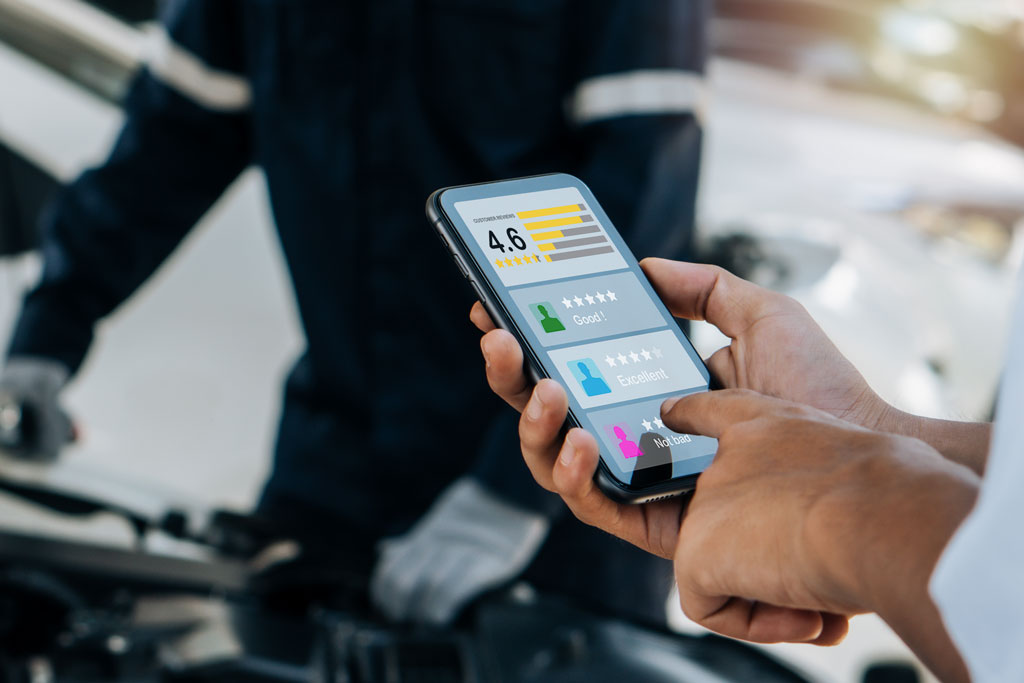 4 – Get a thorough estimate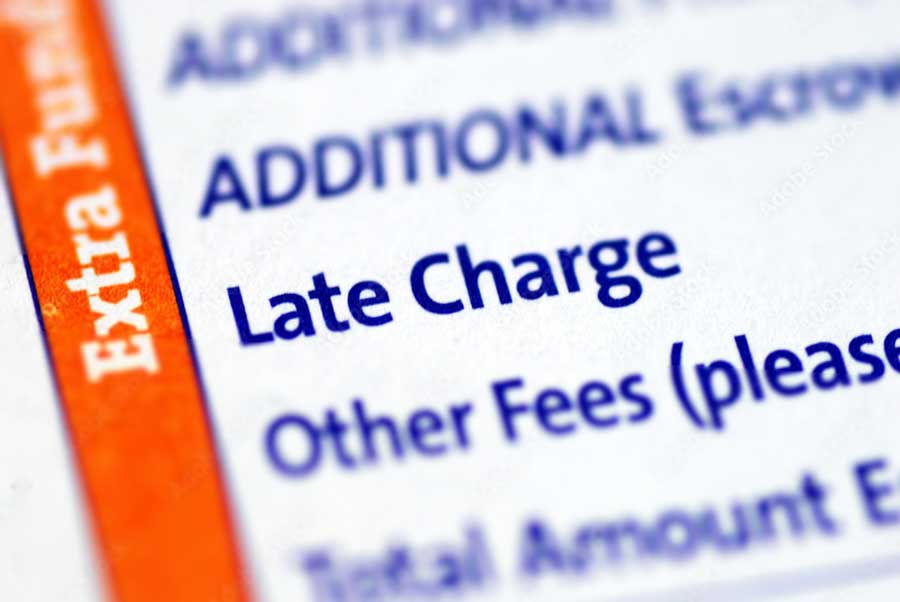 Before hiring a mover, secure a detailed written estimate that outlines both costs and services provided. Miscommunication often leads to unexpected charges, emphasizing the importance of clarity. Request a comprehensive breakdown of expenses, especially for specialized services, and ensure the estimate is provided in writing. In-person assessments are recommended for accurate quotes. Be wary of extremely low estimates that might hide additional fees. A written estimate acts as a safeguard against surprises, empowering you to make an informed decision for a seamless and predictable moving experience.
When seeking the right moving company, obtaining multiple quotes is a strategic approach to ensure you're making an informed decision. Aim to gather quotes from three to four reputable movers, as this range provides a well-rounded perspective on pricing and services. While it's tempting to gravitate toward the lowest quote, exercise caution. Extremely low estimates can be a red flag, potentially indicating subpar service quality or hidden fees. By comparing quotes from several established movers, you gain a clearer understanding of fair pricing and can identify genuine value propositions. This step empowers you to choose a mover that not only fits your budget but also offers the expertise and reliability necessary for a successful move.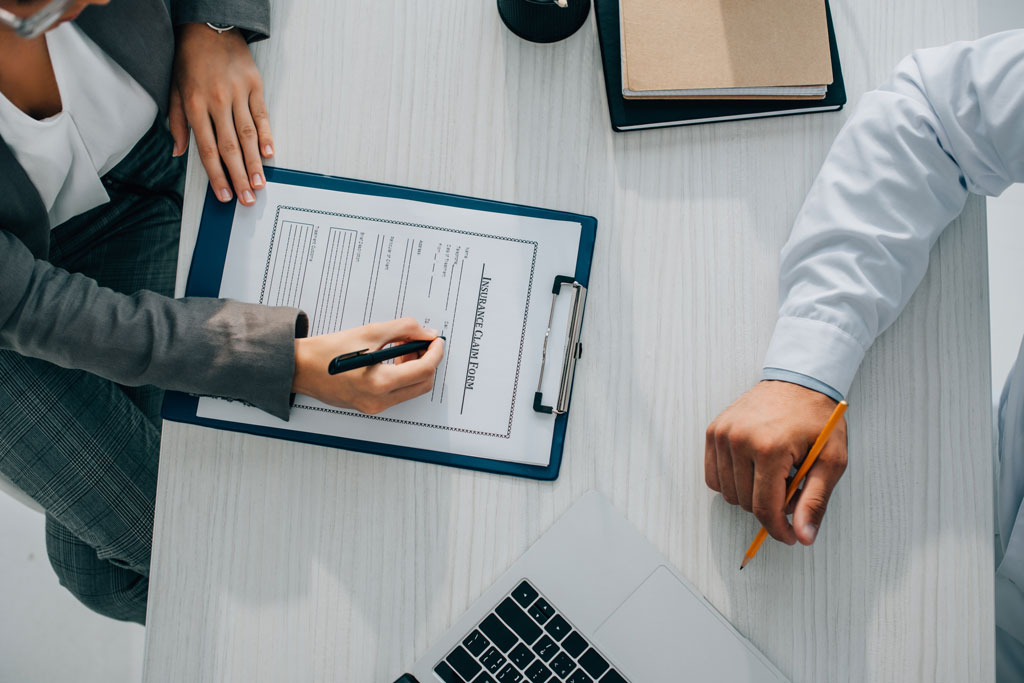 6 – Avoid paying deposits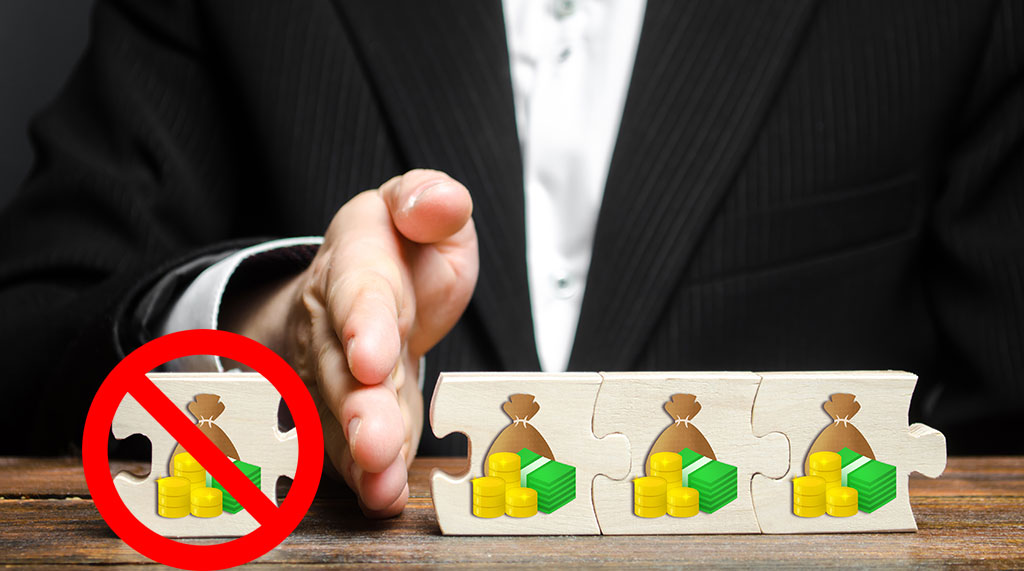 When it comes to deposits, a careful approach is key. For local moves, it's generally advisable to avoid paying deposits unless the move is substantial in scale or complexity. Typically, for small to moderate local moves, reputable moving companies won't require deposits upfront. However, for out-of-town or out-of-state relocations, deposits are more common due to the logistical intricacies involved. Move Logistics Inc., for instance, generally requests a 20% deposit for such moves to secure the reservation. While it's reasonable to expect a deposit for longer distances, exercise caution and ensure you're dealing with a reputable company before making any financial commitments. Always prioritize transparency and clear terms when considering deposits.
7 – Look for red flags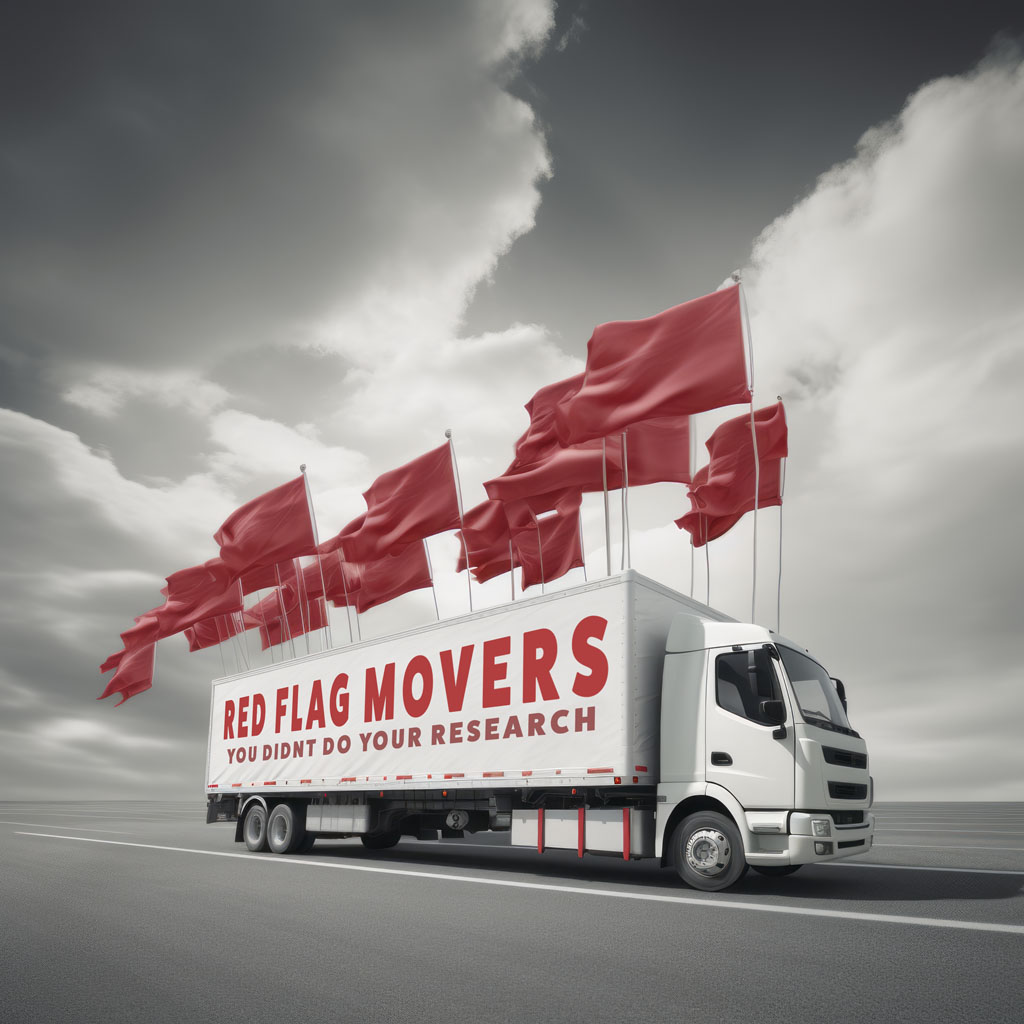 Recognizing red flags is essential when evaluating moving companies. One significant warning sign is extremely low quotes. Remember the adage, "If it sounds too good to be true, it probably is." Low ball quotes often lead to hidden fees or substandard service.
Another red flag is reluctance to provide proper documentation, like a license or insurance coverage. Trustworthy movers are transparent and readily share their credentials. Additionally, beware of companies offering minimal coverage, like the state-mandated rate of $0.60 per pound. This suggests they may not prioritize the safety of your belongings. Imagine a $3,000 TV weighing 100 pounds that gets damaged – with $0.60 per pound coverage, its value drops to a mere $60.
Stay vigilant, prioritize clarity, and work with movers that prioritize your peace of mind throughout the process.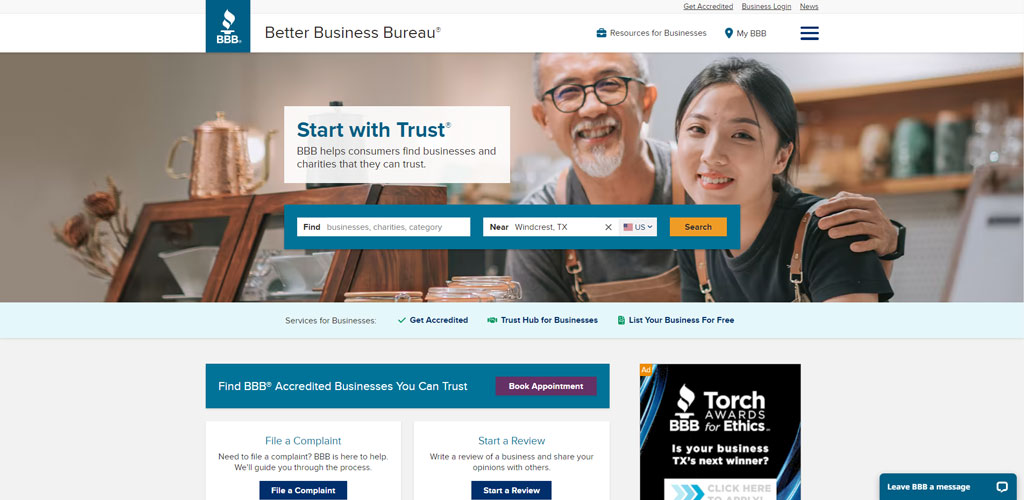 The Better Business Bureau (BBB) serves as a dependable resource for verifying a moving company's credibility. Utilize this platform to cross-reference and validate information provided by references. By checking with the BBB, you gain an extra layer of assurance about a mover's reputation and track record. This step ensures you're partnering with a reliable company for a smooth and secure move.
9 – Be ready for your mover
Preparation is key when your moving day arrives. To optimize efficiency, especially if your mover charges by the hour, have your belongings as ready as possible. Pack items neatly in sealed boxes and position them close to the exit. Disassemble furniture and beds whenever feasible to expedite the loading process. Disconnect major appliances like washers, dryers, and refrigerators in advance. By being well-prepared, you minimize downtime, ensure a smoother move, and potentially save on both time and costs.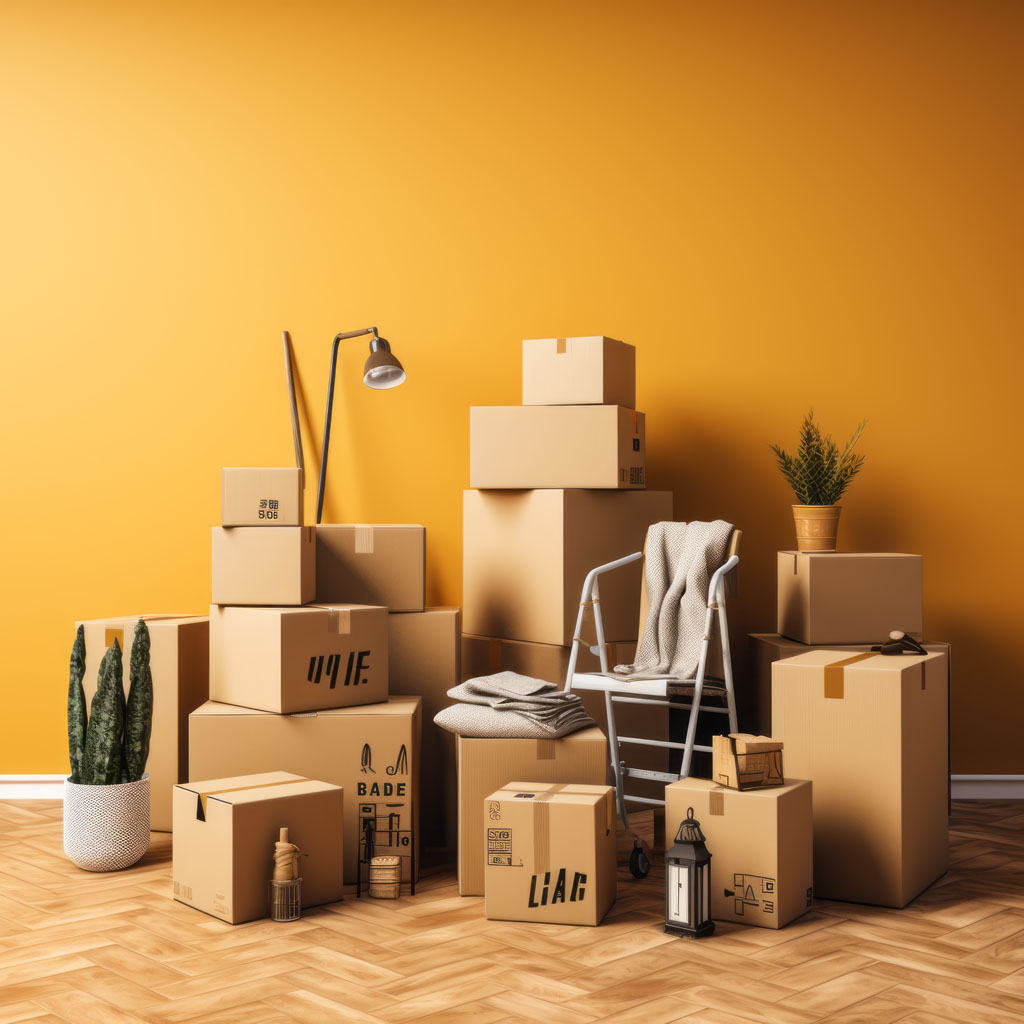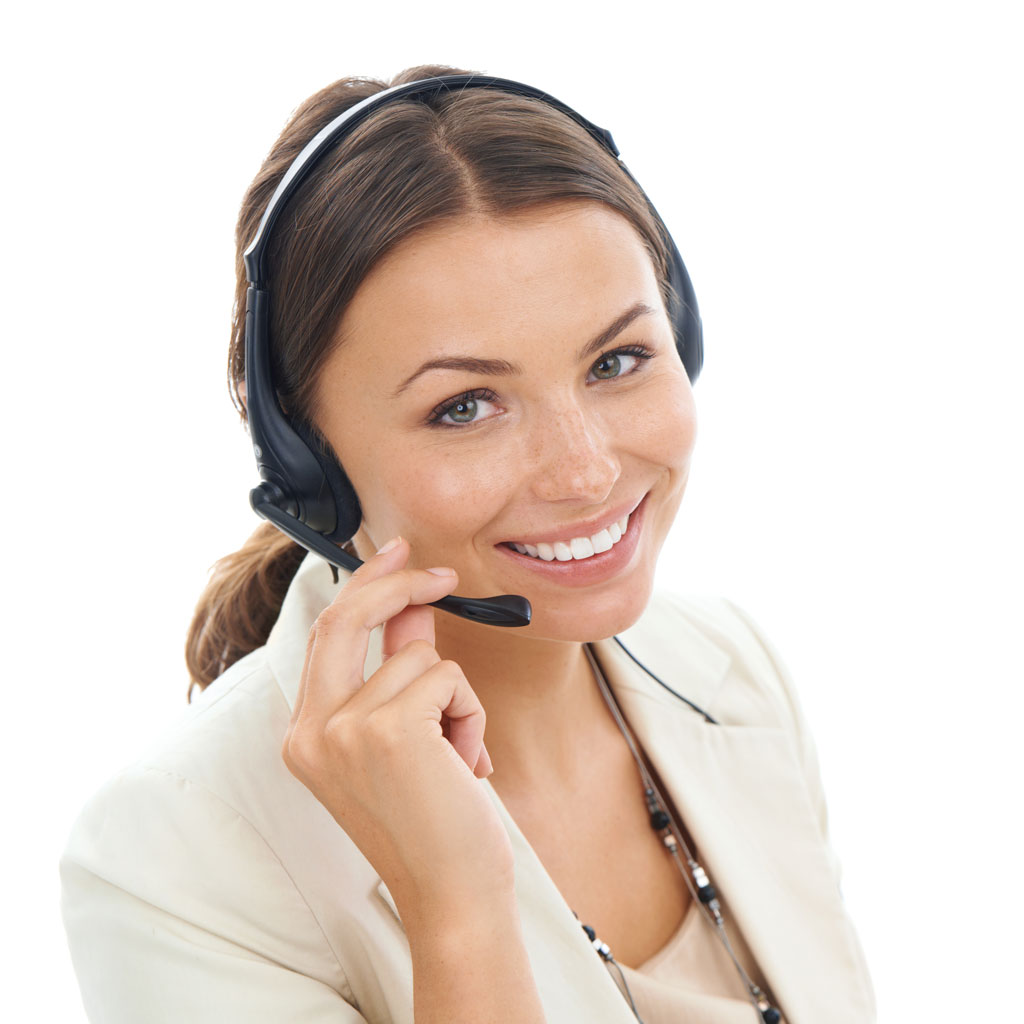 When choosing a moving company, don't hesitate to ask a multitude of questions. Clear communication is essential. Request comprehensive information in writing, including all aspects of the move and associated costs. Insist on obtaining a direct contact number for a reliable point of contact who will guide you throughout the process. This hands-on approach reflects a reputable company. If they're unable or unwilling to meet your requests, take it as a significant red flag and reconsider your choice.
At Move Logistics Inc., we're not just a moving company – we're your partners in ensuring a smooth transition. With a wealth of experience in residential and commercial relocations, we understand the intricacies of every move, from single items to extensive business setups. Our commitment to organization, constant communication, and efficiency sets us apart, making us your trusted choice for both small and large-scale moves. We've successfully relocated diverse businesses and institutions, from school campuses to government offices, and we're ready to bring that expertise to your unique project. Begin your journey with us today by scheduling a free move consultation.
ABOUT MOVE LOGISTICS INC.
Move Logistics Inc., is a second generation moving and storage business with over 35 years of experience. As professional movers, we provide open communication and customer service to both residential moving clients and commercial moving clients. With a fleet of moving equipment that includes trucks, forklifts, and trailers, combined with a professional mover crew, we are your "one-stop-shop" for local moving, intrastate moving, and out of state moving.
MOVING SERVICES
Out Of State Movers

Climate Controlled & Non Climate Controlled Storage
READY TO SCHEDULE YOUR MOVE?
Only takes a few seconds to get a FREE quote from our move professionals call or fill out a form